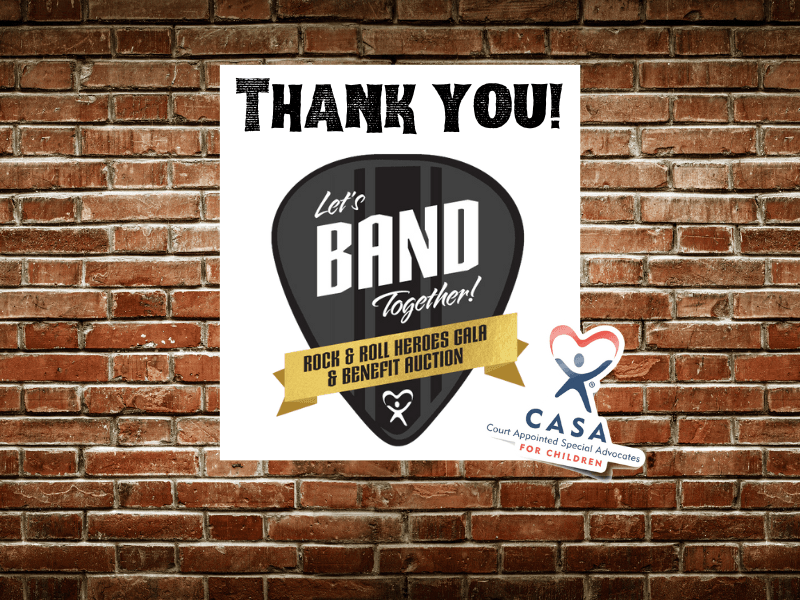 Thank you to all who attended, sponsored, donated, and supported our Heroes Gala! We appreciate every one of you!
Everyone had a wonderful time celebrating our Heroes and raising money for our mission of providing a CASA volunteer to every child who is abused and neglected in our community. We are excited to announce that we raised over $130,000. Amazing. Thank you!
Thank you to our amazing sponsors
Leading Event Sponsor
Supporting Sponsor - Barley Snyder
Wine Sponsors - Emerald Advisers; Penn Medicine Lancaster General Health; The High Companies; Traditions Bank
Friend of CASA Sponsors - Atlas Marketing; Cargas Systems, Inc.; Capital Blue Cross; Hall Media Solutions; Moravian University; Orthopedic Associates of Lancaster; RKL; Patient First; Penn State Health and Highmark; Susan and Terry Blue; Wohlsen Construction
Thank you to the following companies and individuals for their support of this event
Alex Wilcox Design; Brenneman, Inc.; Crum Creek LLC; Engle Printing & Publishing; Andy Keller, H.K. Keller Auctioneers; KGB Video & Photography; Holly Love, iHeartMedia; Lancaster Toyota; Martin Foot & Ankle; Morgan Stanley; Pod 2 at Rock Lititz; Simply Events; Stray Productions; TFB Catering; Wilson Event Group
Thank you to the Gala Committee
Tracy Sturla, Gala Chair; Jessica Laspino, CASA Executive Director; Jennifer Nahm, CASA Event Coordinator; Matt Carter, CASA Development Director; Janice Weber Brown; Jane Emmert; Camille Fulton; Debra Stratton; Beth Torrance; Leigh Trayer; Mary Walton
 Congratulations to this year's Heroes in the Lives of Children Award Recipients

Organizational Partner of the Year - Clark Associates, Inc. Charitable Foundation
Clark Associates Charitable Foundation has generously supported CASA's mission since 2012. While the financial support has been integral to CASA's growth and success, Clark Associates has also embraced its support of CASA by offering training space for pre-service classes, sharing and promoting volunteer opportunities with their large network of employees, and hosting lunch and learns to share CASA's story and the need for more advocates. It is clear that Clark Associates holds a commitment to the community as one of their organizational values and that those values are embedded in the company and lived out through the staff. The community at large is better for Clark Associate's presence and example and the CASA organization is honored to help recognize that commitment.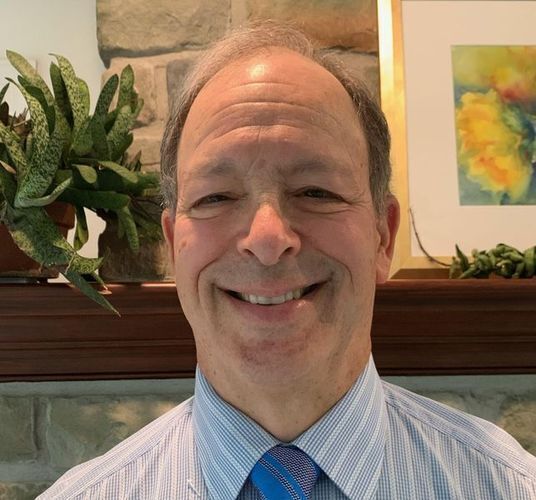 Clark Family Foundation CASA Volunteer of the Year - Dr. Jerome Gottlieb
Jerry has been a CASA Volunteer Advocate since 2016 and, in that time, has advocated on four different cases serving a total of eight children. Jerry appears to easily navigate complex systems, while always advocating for his CASA child, he collaborates seamlessly with other professionals and builds relationships that are crucial to serving the best interest of the child. Jerry also manages to connect with his CASA children and their resource parents while also working to support biological parents in their journey when possible. Jerry also lends his skills and passion to the CASA program volunteering to speak to potential CASAs, serving on the Volunteer Recruitment & Retention Committee, and providing guidance and support to CASA staff. Jerry clearly possesses high ethical standards for children and families, strong advocacy skills, and a deep unwavering belief in CASA's mission – it is the program's privilege to recognize his efforts with this award.