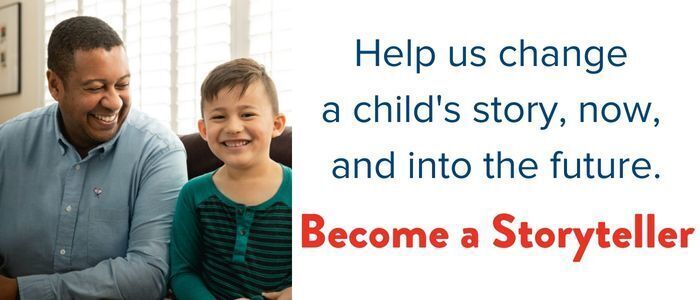 Storytellers are monthly donors that allow us to train and support volunteer community members to advocate for a child in a chaotic and scary time in that child's life. They provide us with the chance to make certain that a consistent and compassionate adult is able to walk alongside a child and help them find their own voice. Storytellers are amazing supporters that provide a child with the chance to rewrite their story and break the cycle of abuse and neglect. Our amazing Storytellers give monthly donations to help CASA of Lancaster and Lebanon Counties further its mission of providing a court-appointed volunteer advocates to every child in foster care who needs one.
Help us tell a brand new story for these children when they need it most.
"Your involvement in a child's life at such a scary and uncertain time is priceless. These children need a consistent, caring, and dedicated adult in their corner to help them develop the resiliency to overcome the challenges they are facing." - Janelle, CASA Volunteer
When you click the button to donate, you can choose your monthly amount. You can also check the box below the amount to make sure it's a monthly recurring donation.