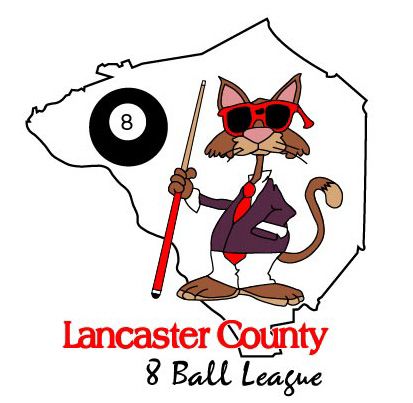 LANCASTER, PA (February 14, 2019) – The Lancaster County 8-Ball League is again honoring Court Appointed Special Advocates (CASA) of Lancaster County by naming them the beneficiary for their Annual Harry Hutchinson – Jack Byerly Charity 8 Ball Tournament. The tournament was established in memory of Harry Hutchinson and Jack Byerly, two of the founding members of the Lancaster County 8 Ball League.
This competitive pool tournament is scheduled for February 28 – March 3, 2019 at Riverside Camping Association, 730 East Strawberry Street, Lancaster, PA. There are many raffles for great prizes and 50 -50 drawings during the course of the 4 days of the tournament weekend. League members encourage local businesses to get involved by sponsoring the event or assembling a variety of raffle items – from gift baskets and local destination packages to quilts.
CASA Executive Director, Jessica Laspino, stated "The league comes together annually, putting in countless hours, to benefit CASA and the children we serve. Their commitment to our cause, to helping vulnerable children, is invaluable and we are so grateful. Many thanks to the Riverside Camping Association for hosting the tournament, and all of their support!"
CASA of Lancaster County provides qualified and compassionate court appointed volunteer advocacy for children of abuse and neglect in the belief that every child deserves a safe, nurturing, and permanent home. CASA volunteers believe that growing up in a safe home is a fundamental human right. For information about becoming involved with CASA, call 717-208-3280 or send an email to: casa@CASAlancaster.org or visit www.casalancaster.org.