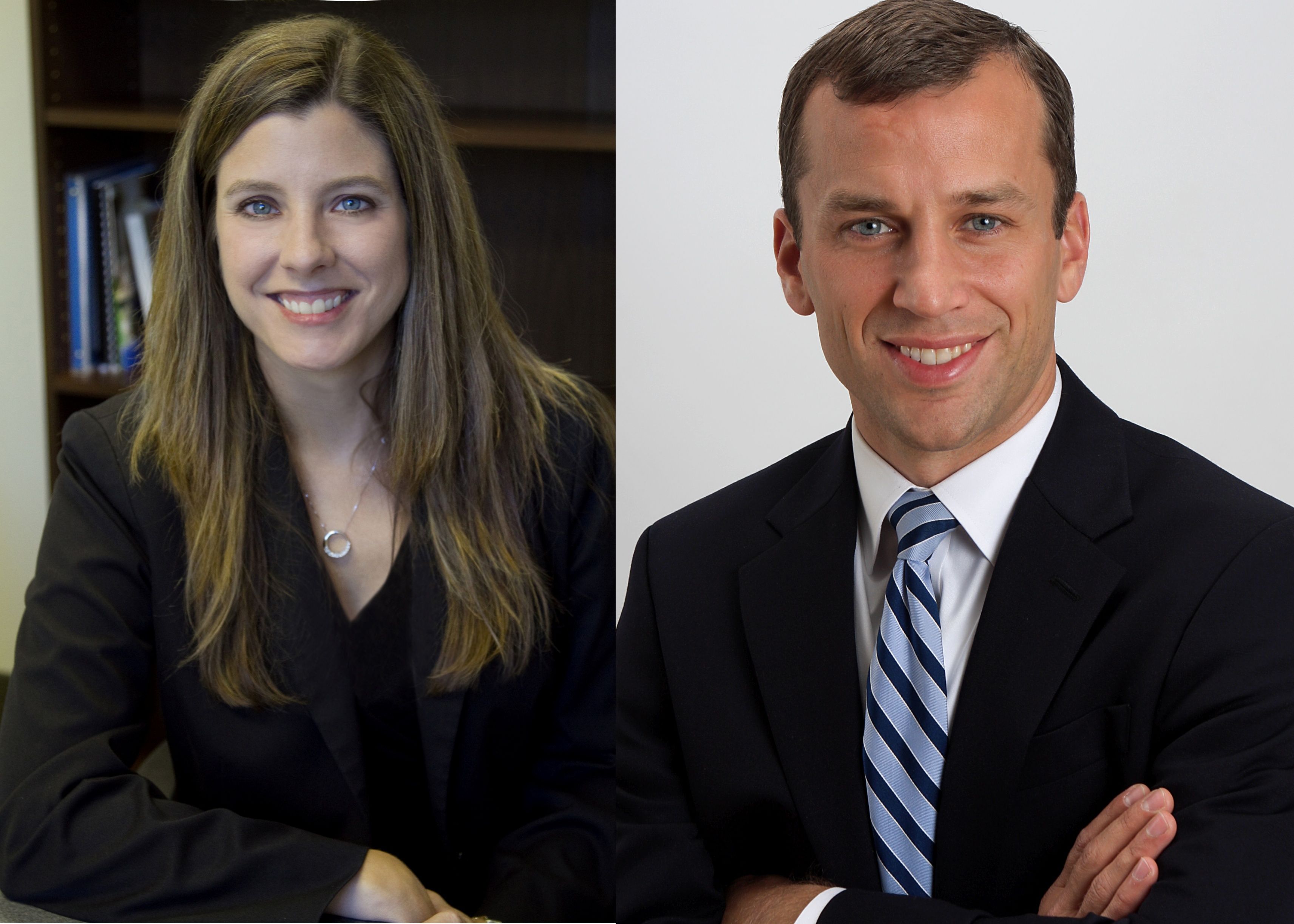 LANCASTER, PA (October 22nd, 2019) – Court Appointed Special Advocates (CASA) of Lancaster county is pleased to announce the valuable addition of Elizabeth Brennan and Ben Stoltzfoos to the CASA Board of Directors.
Beth is no stranger to CASA, having served as board chair from 2012-2013. "I learned about CASA when I joined the board for the first time in 2008," she stated. "Ever since its beginnings, I've valued CASA's importance to our community and its role in helping our most vulnerable youth. I hope to continue to drive the sustainability of our Organization and programs and continue to promote CASA of Lancaster County to our Community." Beth received her BS in Business Administration from Millersville University, and presently serves as CFO and Treasurer at Luthercare in Lititz, PA. She is a licensed CPA in Pennsylvania and Maryland, and is a current member of PCPA and AICPA. Beth resides in Landisville, PA with her husband and two daughters.
Ben Stoltzfoos is also no stranger to CASA, having first learned of the organization through family members that were serving as foster parents. "They opened my eyes in a more personal way to the challenges foster care presents and the very difficult decisions that judges have to make on behalf of abused and neglected children. When I was presented with the opportunity to join the CASA Board, I happily accepted. My goal is to bring more awareness to the organization and to do what I can to make sure these children end up in loving homes." Ben is the Vice President of Business Banking at S&T Bank. His expertise lies in helping small businesses and investors gain capital to run and grow their businesses. Ben holds a Bachelors in Politics and Philosophy from Messiah College and a MBA from Georgetown University McDonough School of Business. He resides in Lancaster along with his wife and daughter.
CASA of Lancaster County is dedicated to protecting the rights of the abused, abandoned, and neglected children by providing them with a beacon of hope. CASA trains and recruits volunteer advocates to ensure that every child has a compassionate and safe home. For information about being involved with CASA, please call 717-208-3280, send an email to casa@CASAlancaster.org or visit www.casalancaster.org.