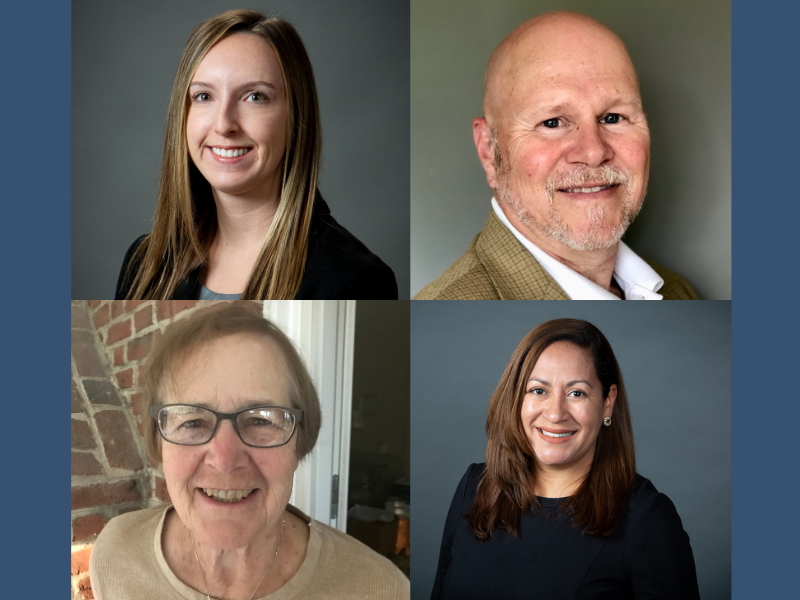 CASA Introduces Newly Elected Board Members
CASA of Lancaster County is pleased to announce the appointment of four new board members, Samantha Claar, Kathy Gutierrez, Lucille Meissner, and Rick Reed. "I am truly excited about the addition of all four of these individuals to our Board of Directors," stated Jessica Laspino, Executive Director. She continued, "It is a commitment to strategically guide an organization to achieve goals as well as provide fiduciary oversight in the best of times, joining us during a pandemic speaks volumes about their willingness to get involved and help." Guy Pedelini, CASA's Board President, adds "These four new board members provide a significant addition of talent, experience, diversity, and passion to our board of directors."
Samantha Claar
Samantha Claar, a manager in the Audit Services Group, has worked at RKL LLP since September 2015. Samantha has a Bachelor of Science in Accounting and Management Information Systems from Shippensburg University, she also has an active CPA license. 
She resides in Elizabethtown, PA with her husband Shane and their dog Jade, in her spare time she enjoys spending time with family and friends.
No stranger to CASA, Samantha volunteered to help with the CASA Super Hero 5K Race in 2016. "I choose to accept the opportunity to be on the CASA board to be a part of the phenomenal organization that is CASA. CASA's mission to provide a qualified and compassionate court-appointed volunteer advocate to every child who is abused and neglected in the Lancaster County area is very important," said Samantha.
Rick Reed
Rick Reed, RN, Esq., spearheads the Privacy Function at Capital BlueCross. He has over 25 years of legal experience, which has focused on regulatory compliance, data privacy, enterprise-wide risk management, governance and complex contracting. Rick lives in Lancaster County with his wife and daughter. Rick said " I'm hopeful that my tenure on the CASA Board is effective in delivering on CASA's mission."
Lucille Meissner
Lucille Meissner with a BA from Penn State, MEd from Millersville University, MS and PhD from University of Delaware, has built her career as a teacher. She has also served on the board for a number of organizations and operates a tax preparation business in Lancaster. 
"My goal is to further the mission of CASA by telling people I know what CASA does with the hope some of them will become a CASA volunteer and personally contribute money as well as helping to raise money," said Lucille. 
Lucille lives in Lancaster with her dog Cuddles.


Kathy Gutierrez
Kathy Gutierrez has a Masters in Human Resources from Villanova University and a Business Administration/ Accounting degree from Millersville University. Kathy lives in Millersville with her husband. She has three children, four grandchildren, and a dog. 
"I learned about CASA from a co-worker who shared a lot of excitement about the good work the organization was doing. I decided to join the board to be able to give back. I loved being a mom because I enjoyed caring and providing a safe space for my kids to grow and feel loved. I believe every child should experience the same. Being part of the Board allows me to support the front line workers…the Volunteer Advocates who help ensure this happens," said Kathy.