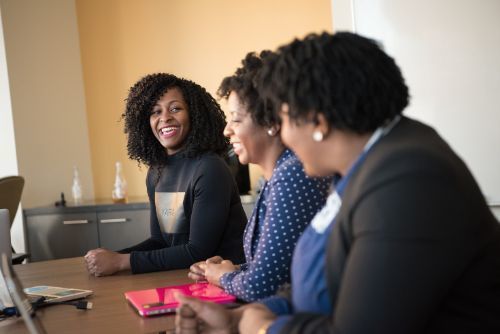 There are some things that belong in the workplace and some that don't. Luckily, supporting nonprofit organizations has a time and a place where you work! Today, many companies are focused on giving back to their communities on important topics that their team members care about. 
If those types of philanthropic efforts don't yet exist, this is your chance to create new programs that will continue to give back for years to come. Check out these ways that you can begin to give back in the workplace.
Take Advantage of Matching Gifts
Many companies offer a "matching gifts" program. This means that you can choose an organization and the company will match your contributions up to a certain amount. Matching gifts programs may be done using specific software where you can only donate to organizations who have signed up with that solution. Do your research to find out if your company has a program like this that you can contribute toward. If not, see if they might be willing to start. 
Host a Day of Giving
Offer up a day of giving back to your coworkers, whether it be after work, on a weekend or if your employer is willing to let you take a work day to give back. It's important to focus on causes other than simply working with your coworkers to help build camaraderie, and giving back is a perfect example.
If this doesn't already exist, you could be the one to organize a day of giving for your company. Choose a cause that helps your community or has a special meaning to you or multiple people at your company. 
Educate Your Coworkers
It is a proven fact that people give money to causes that they care about. Your coworkers may not be familiar with a cause that is near and dear to your heart. Tell them about the next time you volunteer and your experience. Explain why you care so deeply for the organization. You may recruit the next volunteer or fundraising superstar for your favorite organization. 
Remember, the conversation doesn't have to be formal. When you open up to others about your own passions, they'll open up about theirs and may even become interested in a cause you already love and support. 
All work and no giving back makes for a dull workplace! Talk to your employer about already existing programs such as matching gifts or time off to volunteer. If these programs don't yet exist, this is your chance to pave the way! Speak with your employer about how you can establish volunteer opportunities.