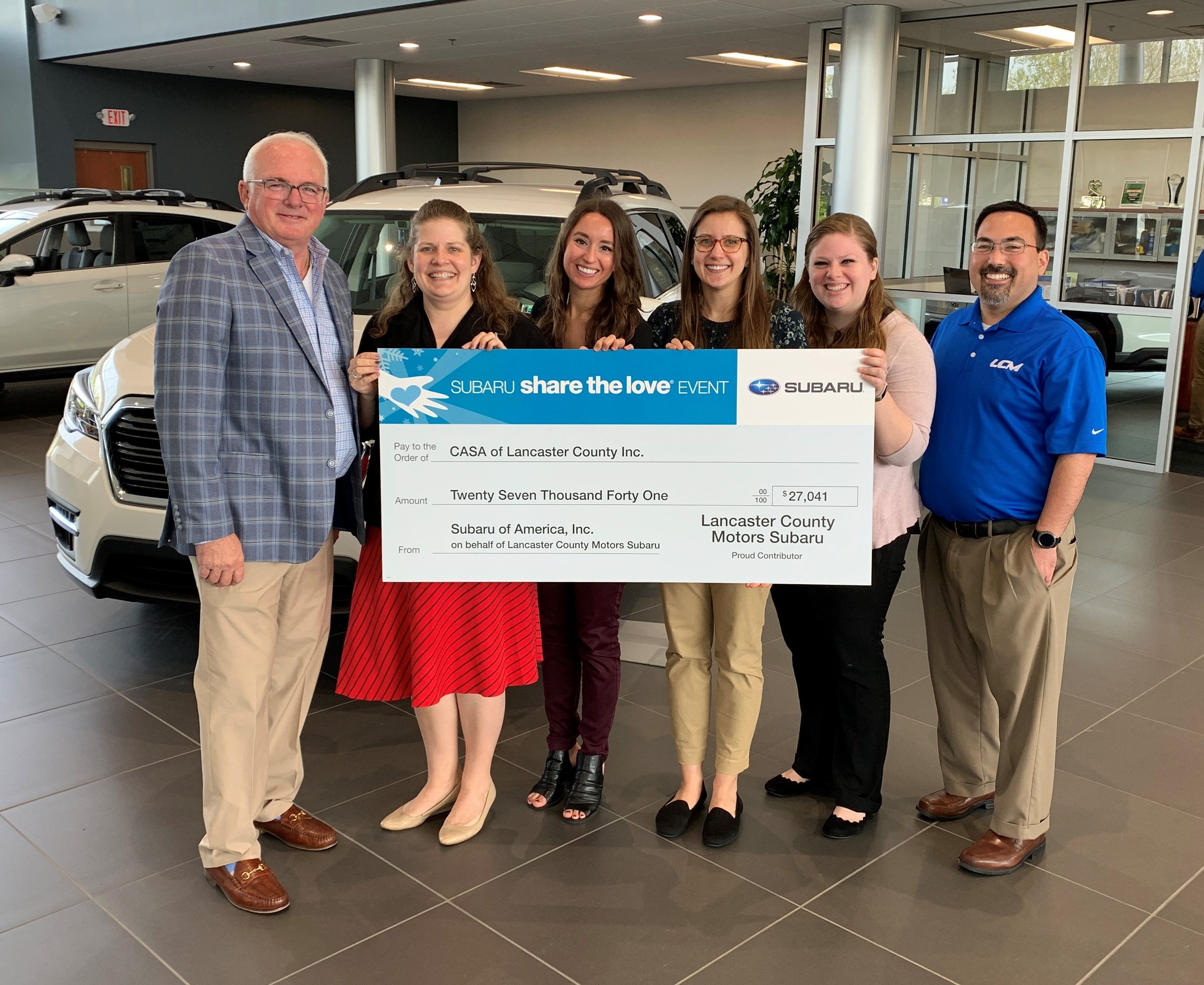 LANCASTER, PA (May 6, 2019) – As part of Lancaster County Motors Subaru's commitment to supporting local nonprofits, they have once again included Court Appointed Special Advocates (CASA) of Lancaster County as part of their Share the Love Campaign.
Brian Brightbill, General Sales Manager at Lancaster County Motors, believes it's important to not only be a part of this community, but to serve and support the causes and passions that are closest to our hearts, right here in our neighborhood. "Our wonderful customers seem to agree, during the holidays they worked with our store to donate $27,041 to this great organization" said Brian.
According to CASA Executive Director, Jessica Laspino, "not only do we appreciate Lancaster County Motors as partners and donors, but we appreciate them as friends who sincerely care about our community. The lives of many youth and families will be changed because of them and their generous customers."
CASA is central to fulfilling society's most fundamental obligation by making sure a qualified, compassionate adult will fight for and protect a child's right to be safe, to be treated with dignity and respect, and to learn and grow in the security of a loving family. To learn how you can be a part of the CASA movement to make Lancaster County a place where every child grows up in a home free of abuse and neglect, contact us at (717) 208-3280 or casa@casalancaster.org or visit www.casalancaster.org.